A revolution has been quietly occurring over the last year or two, as we've progressed from using smartphone-based fitness apps a few times a week to instead having a device that's always on us and always tracking. These passive activity monitors are not so much about becoming elite athletes as about getting off the sofa and moving. David Bayon, Contributing Editor at PC Pro, lists 6 of the best and explains what to look for.
---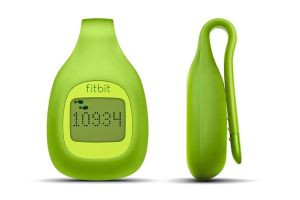 eBay loves: The cheapest way into the tracking craze.
Watch out for: Not many features beyond the basics.
RRP: £40
If you just want to get started for minimal cost, Fitbit's teardrop-shaped Zip is a clip-on tracker that measures steps, distance and calories, and not a lot else. The Zip is sweat, rain and splash-proof, and you can sync it to your PC and smartphone, but bear in mind the watch battery is not rechargeable. It's a solid starting tracker, but you might outgrow it quickly, and better trackers don't cost that much more.
---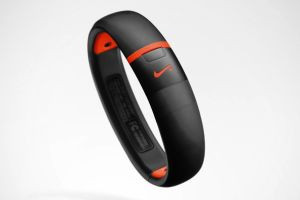 eBay loves: Beautiful design and a great smartphone app.
Watch out for: Doesn't track distance walked.
RRP: £129
Even though this achingly cool Nike+ gadget looks like a charity wristband, it nonetheless monitors your motion using a three-axis accelerometer. Your 'Fuel' score, displayed on the hidden dot-matrix display, is the number of steps you've taken and calories burned, and it can also display them on your smartphone using Bluetooth. It's lightweight and very cool, if a little short on extra features.
---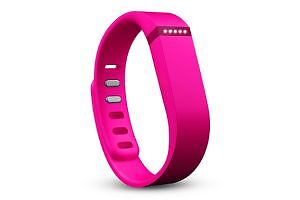 eBay loves: Neat design and LED tracking lights.
Watch out for: A bit clunky to use compared to the Nike+.
RRP: £80
The Fitbit Flex and the Nike+ Fuelband face inevitable comparison, but they each take very different approaches. The Flex is about simplicity: instead of a screen it uses 5 LEDs to track progress towards your daily goal; it lasts a week on a single charge; and all of the real detail comes when you sync it with the smartphone app. If you don't need the Nike's style, the Flex is a much cheaper option.
---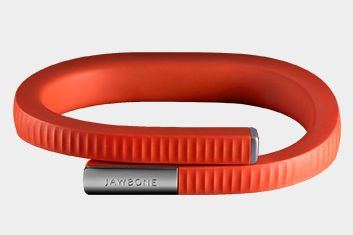 eBay loves: Fully compatible with some great fitness apps.
Watch out for: Progress checks only via a smartphone.
RRP: £129
The original Jawbone UP is still available for around £100, but the new UP24 adds Bluetooth 4 for syncing data to your phone – and a phone is required as there's no web interface. As well as step-counting, it tracks sleep patterns and food-tracking. You can also use it with many fitness apps, including Strava and RunKeeper. Its new software will make recommendations based on what it's tracked, and the battery lasts a week on one charge.
---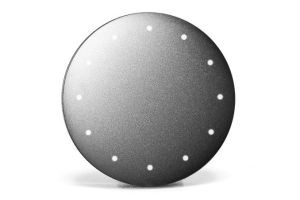 eBay loves: Necklace, wristband, clip-on – it goes anywhere, even the shower.
Watch out for: Not the best for features.
RRP: £100
If you want a tracker to take everywhere, the Misfit Shine can be worn as a necklace, wristband or clip-on, and its waterproof to 50 metres. It can track all sorts of activities, and uses LEDs to represent progress, much like the Fitbit Flex. There are better trackers for interaction and performance, but few can match the Shine for sheer flexibility.
---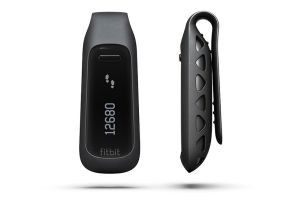 eBay loves: Cheaper than the Flex and Nike+ Fuelband.
Watch out for: No screen. Not the most advanced device.
RRP: £60
It's the third Fitbit in our list, so it's clear the company is pretty much synonymous with trackers. For less than half the price of the Nike+ Fuelband, the Fitbit One is in many ways better than the Flex, as it clips on anywhere and has a small screen. While it lacks the Flex's goal setting, it does track floors climbed, and it can show the time too. A solid mid-ranger for those who don't want to spend a fortune.
---
What is an activity tracker?
When you go for a run you might strap your smartphone on your arm, load up a fitness app and set the GPS going for the duration of your workout. Afterwards you can see where you ran and how fast you were going. An activity tracker is different. These passive devices are more about getting you moving, making your entire daily routine more active through simple and achievable targets: walk a set number of steps each day, burn so many calories, sleep a decent number of hours each night, and so on.
Activity trackers come in many forms, but they all stay on you throughout the day. You can buy them in the form of a wristwatch or an arm strap; a device that clips on your belt or onto a pocket on your clothes; or even in the form of a pendant that goes around your neck. Some have screens and perform multiple functions; others are simple tracker devices that feed back to a website for the full breakdown of your activities. Others communicate with your smartphone to give information that is more detailed.
What should I look for?
A basic activity tracker might track your steps, calculate the calories burned, measure your distance covered and tell you how long you were up and about during the day. For many people, that will be enough to help make progress over time, but if you need more motivation or if you're already pretty active, you'll want to spend more on extra features such as sleep-tracking, heart rate measurements, and perhaps an altimeter to measure stairs and hill climbs.
If you want to get really active you can find ruggedised or water-resistant trackers too. Some take watch batteries, others are charged over USB. Basically, the more you spend; the more features you'll get, but even the cheapest ones are perfectly good at their core tasks.