You used to need an expensive GPS watch to find out how fast you've been running, but smartphones have revolutionised personal fitness in recent years. The key components on your smartphone are its built-in GPS, its music software and its headphone socket – every smartphone today has all three so there's no excuse for not getting involved. At the most basic level these fitness apps simply follow your location via GPS and plot your route and speed as you go. When you get home you can see your session overlaid on a map, complete with helpful stats to monitor your progress.
So now we can carry a personal trainer in our pockets – and not just one, as you can take your pick from hundreds of apps for walking, running, cycling and even gym sessions. David Bayon, Contributing Editor at PC Pro, puts his shorts on to find out what's worth downloading, as well as the extra features on offer.
RunKeeper (free on  iOS, Android)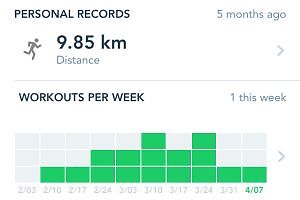 RunKeeper is your personal trainer, workout tracker, DJ and social hub in one – but its real strength is its compatibility with hundreds of other fitness apps.
If you have a favourite app for running, cycling or going to the gym, that's fine: RunKeeper will simply pull in its results and add them to your growing profile.
Platforms: iOS | Android
---
Nike+ Running (free on iOS, Android)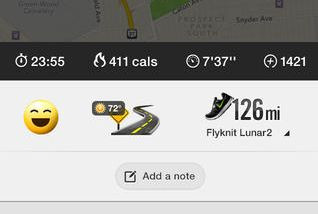 As with all running apps, Nike's popular software will track the distance, route and pace of your run in real-time, but it has a few extras that elevate above the crowd.
It works with Nike's range of clothing and tracking devices, and – we love this – it will pause the clock when it detects you've stopped running, which is invaluable when your training sees you crossing a lot of busy roads.
Platforms:  i OS | Android
---
Zombies, Run! (iOS £2.49, Android £2.99)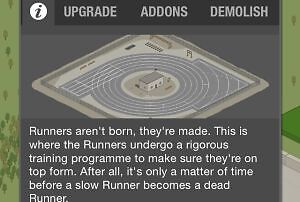 There are plenty of running apps out there, but only one sends a horde of groaning zombies to chase you into a sprint.
Get caught, and you won't have the resources to upgrade the base and protect the residents of Abel, who you'll get to know through scenes that unfold between your playlist tracks. Great fun, and a real motivator.
Platforms: iOS | Android
---
Strava Running and Cycling (free on  iOS, Android)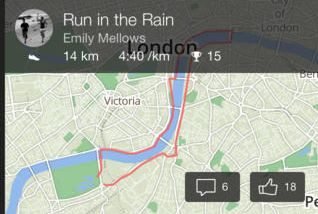 The brilliant – and somewhat controversial – cycling app that challenges you to beat strangers on patches of road.
It's been accused of encouraging reckless cycling, but when used sensibly it provides an unbeatable incentive to push yourself that little bit harder on the bike each day.
Platforms: iOS | Android
---
Fitocracy (free on  iOS, Android)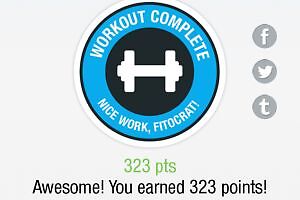 Most apps let you share your sessions with friends, but Fitocracy is more like a social networking battle app, or a fitness role-playing game.
You get points and unlock achievements for working out, and the lively community does its best to motivate and challenge each other. Not for everyone, but fun nonetheless.
Platforms: iOS | Android
---
MyFitnessPal (free on  iOS, Android, Windows Phone, BlackBerry)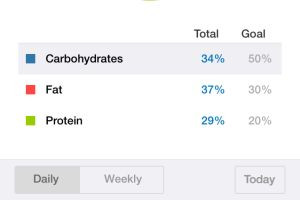 Diet is arguably a bigger part of staying healthy than exercise, and MyFitnessPal will help you monitor your intake. Just scan the barcodes on your ingredients the first time you make a new meal, and you'll quickly build up a simple food tracker.
No one's suggesting you count every calorie, but it's a great tool for learning more about your favourite meals.
Platforms:  i OS | Android | Windows Phone | BlackBerry
---
What else can fitness apps do?
The best apps do so much more than track your route and speed. For instance, they can do some clever things with the audio: your playlist can be interrupted by motivational instructions, by regular time and pace updates, or even by short action scenes that tell a story with you as the lead character. Yes, running dramas are now a real thing and they work surprisingly well.
Motivation
And they don't just track and store your results; they compile them into an ongoing exercise profile that can motivate you by suggesting sessions, tracking extras like your calorific intake or your weight, and even by pitting you against friends and strangers in a battle to improve the most.
An app like Strava sees you racing to beat the times of other cyclists, whereas Fitocracy is a social network of motivation speeches and one-upmanship with people you've never met and probably never will. And the important thing is that you can simply find the app that works for you.
More information
All of the good ones have accompanying websites, where you can review your performance in more detail. And many apps work with additional hardware, such as chips that you clip onto your running shoes or heartbeat sensors that you strap around your chest before you set off. You can spend hundreds of pounds to become an exercise cyborg, or simply download a free app and go for a jog – the choice is yours.