Wearable tech brings to mind extravagant, futuristic gadgets like Google Glass or the Oculus Rift, but for most people it's far more accessible. That's because all sorts of devices these days can be made wearable in some form or another, thanks to a huge array of affordable and innovative accessories. David Bayon, Contributing Editor at PC Pro, runs through the most common types and  recommends the best options.
You spend a fortune on your smartphone, so going running without a proper, sturdy armband would be madness. Beware those selling for a few quid, and instead look for a well-made neoprene armband that will hold your smartphone safely and securely without letting rain or sweat seep through and damage the electronics.
A good armband has an easily adjustable strap and preferably somewhere to keep your house keys. With so many phones out there it's best to make sure you choose an armband designed for your phone – those that try to fit many tend to be too big for most, and you don't want your phone jangling about while you run.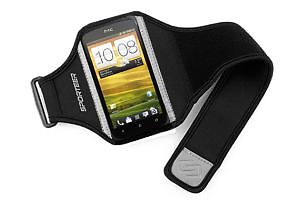 eBay loves: The rear pocket is perfect for stashing your keys while you run.
Watch out for: Get the right strap size or it can loosen.
RRP: £20
Unlike the many ultra-cheap options, the Sporteer is made of durable and flexible neoprene, has a pocket for your keys or cash, comes in 2 strap sizes and will keep your phone perfectly dry in the rain. Available for the iPhone 4 and upwards.
---
Led mainly by the action sports crowd, head cams have quickly become a hugely popular accessory. Devices like the GoPro fix onto all sorts of mounts and straps, so they've become the standard for daredevil skydivers, snowboarders, cyclists and any other kind of action sport fanatic who wants to push the boundaries and record themselves doing so. They even work underwater, so surfers and divers can join the fun. Don't expect grainy footage either: today's cameras record in Full HD and they can record for several hours without stopping.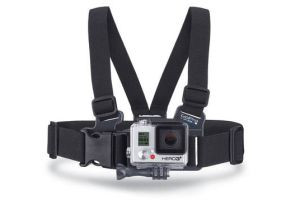 eBay loves: Flexibility of the tech/equipment is incredible.
Watch out for: Don't let the presence of a camera drive you to take risks.
RRP:  £199
Take your pick from the many accessory mounts on the GoPro website: they make chest harnesses, head straps, helmet mounts, wrist bands, mounts for pretty much any part of a bike or surfboard, and even adhesive and suction mounts so you can improvise. It's the action cam of choice with good reason.
---
These are becoming less useful as we all get smartphones with GPS, but if you don't like having your phone out – or indeed if you use an iPod for your running music – you can get a sensor for your shoe that will track pace, distance, time and calories, and sync them via Bluetooth to the phone or iPod. The Nike+ Sensor is essentially a pedometer, so it works perfectly on a treadmill.
You can also buy standalone sensors, such as the sport-focused Adidas X_Cell. This records your heart rate, acceleration, jump height and reaction speed for up to seven hours, so you don't have to keep a phone on you when you're out on the pitch.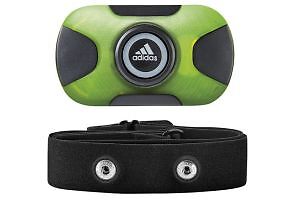 eBay loves: Track performance without a smartphone.
Watch out for: It's not a GPS tracker.
RRP:  £40
The tiny X_Cell straps onto your chest or dedicated Adidas clothing, and measures your explosiveness and reactions. Perfect for fast-moving sports like football or tennis, it gives you a great idea of just how much you dodge around the pitch – once you've synced it with an Adidas app of course.
---
Running can be a dangerous business at night and cycling isn't far behind. It goes without saying that you should wear bright and preferably reflective clothing, but a night light is a great addition – especially for trail runners who can't rely on street lighting to guide them. The best place for a running light is on your head, and there are all sorts of headlamp designs to choose from. You can use the same headlamp for running, cycling, hiking and camping, so look for one that's fully adjustable and rechargeable.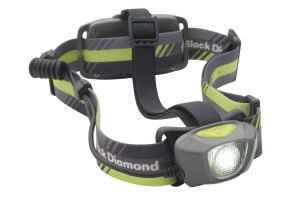 eBay loves: Front and rear lights for extra cycling safety.
Watch out for: Remember to fully charge it before you head out.
RRP:  £50
A favourite with outdoor types, the Sprinter does it all: it's an adjustable and comfortable headlamp with a 75-lumen light on the front and a separate red strobe light on the rear. It's waterproof and well balanced, adjust the beam through 3 settings, and you'll get 5 hours from one charge over USB.